Shop Our Wholesale Collections
Welcome wholesale shoppers! Use the sections below to navigate all the products Uvida Shop has available for wholesale orders. Some items may be marked as sold out, but can still be sourced for your order.
Please note that some wholesale prices will vary from those listed below, as many bulk orders will qualify for a discount based on the amount ordered. Send us an email at contact@uvidashop.com to get started!
Kitchen, Laundry, & Cleaning
Frequently Asked Questions
How do I place a wholesale order?

Start your order by filling out our interest form below. A member of the Uvida Shop team will reach out with a price quote based on your order size, and with next steps for completing your order.
Some products in the wholesale collections are sold out. What does this mean?

While some products might be out of stock in our brick-and-mortar location, we can still source all of the products in these collections for your bulk order. Fill out the form below to get started.
Do you have bulk pricing?

Yes, wholesale prices will vary from those listed in these collections as many orders will qualify for a discount based on the amount of each product ordered. Include any questions about pricing in the form below.
Can I order bulk gift boxes?
How will my order ship?

We ship all orders with plastic-free, second-hand shipping materials.

For more details about the packaging options for our gift boxes, please visit our Corporate Gifting page.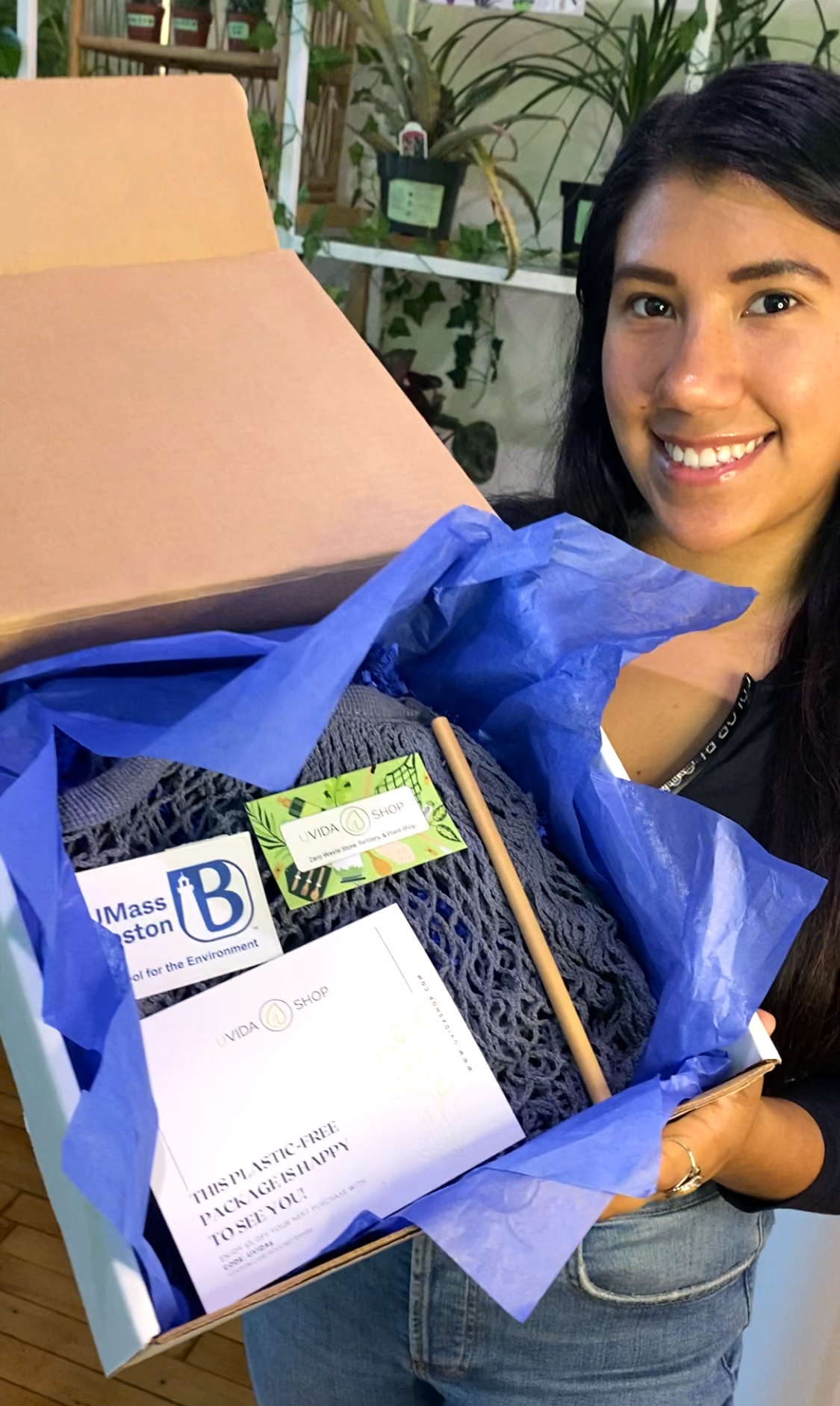 Our Wholesale Customers
Our zero waste community is ever-growing! We've created holiday, employee appreciation, & other celebratory gift boxes for:
Amplify Latinx
Boston Harbor Women of Color Coalition
Conservation Law Foundation,
Stanford University's Office of Sustainability
UMass Boston's School for the Environment
& so many more!
Our products are also available in small businesses across the U.S. like High Country Motor Lodge, Green Expectations, Jentli Zero Waste, and more.