Vedic Botanicals
Regular price
Sale price
$9.99
Unit price
per
Sale
Sold out
These aromatic herbs help open up your air passageways, making it easier to breathe and relieving your discomfort.
Share
View full details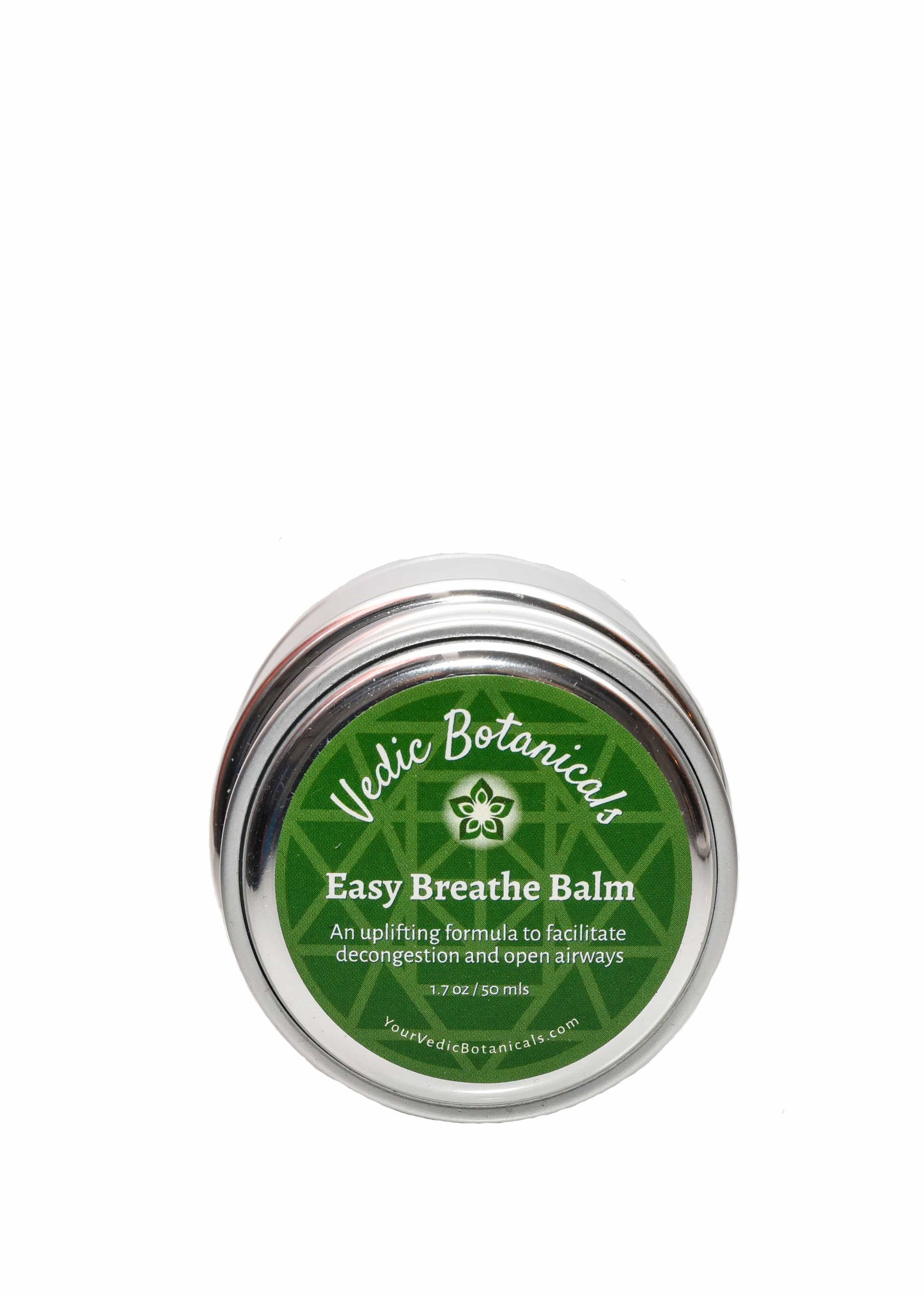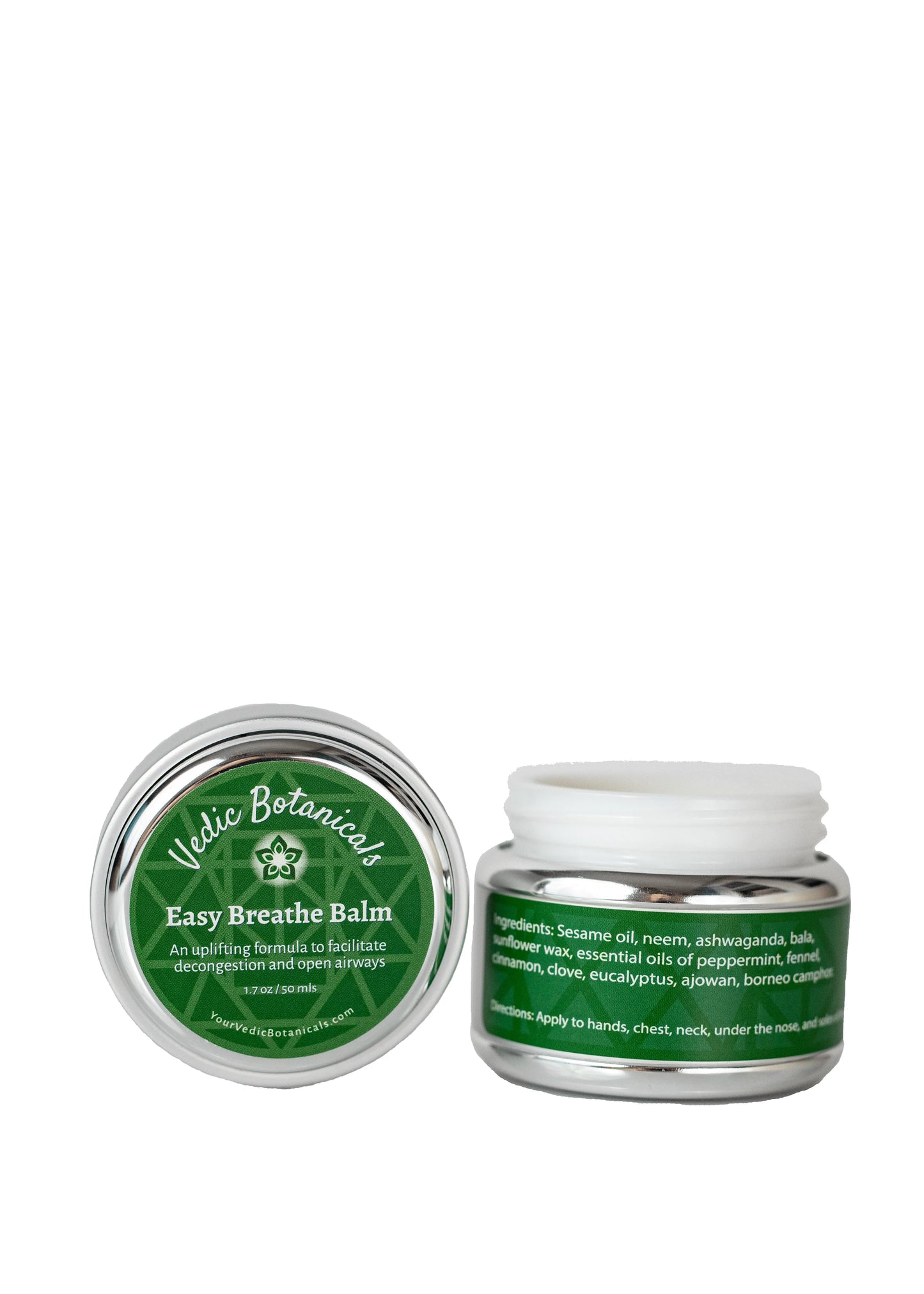 Why Easy Breathe Balm?
Highlights

It happens to the best of us – we all get caught by the common cold from time to time. Or allergies. Or a sinus infections. There's a whole spectrum of things that cause congestion and make breathing difficult. We took a traditional blend of Ayurvedic herbs used in steam inhalation, added some germ-killing base oils, and translated the whole thing into a convenient balm.

How to use: Spread on your chest, neck, nostrils, and hands, then inhale as deeply as you can. Optional: Apply to the soles of your feet as well.
Materials

Ingredients: Sesame oil, ashwaganda, bala, neem, sunflower wax, peppermint, fennel, cinnamon, clove, eucalyptus, ajowan, borneo camphor.
Shelf-Life

Keep the lid on the jar tight to increase the balm's shelf life.
End of Life Care

Recycle empty jar or repurpose it and use it for your next refill.