Kaolin Beauty
Regular price
Sale price
$10.99
Unit price
per
Sale
Sold out
This clay mask is made with a combination of ethical, organic, non-toxic, and cruelty-free/plant-based ingredients. Use the spirulina matcha mask to regenerate your skin cells and liven your soul.




Share
View full details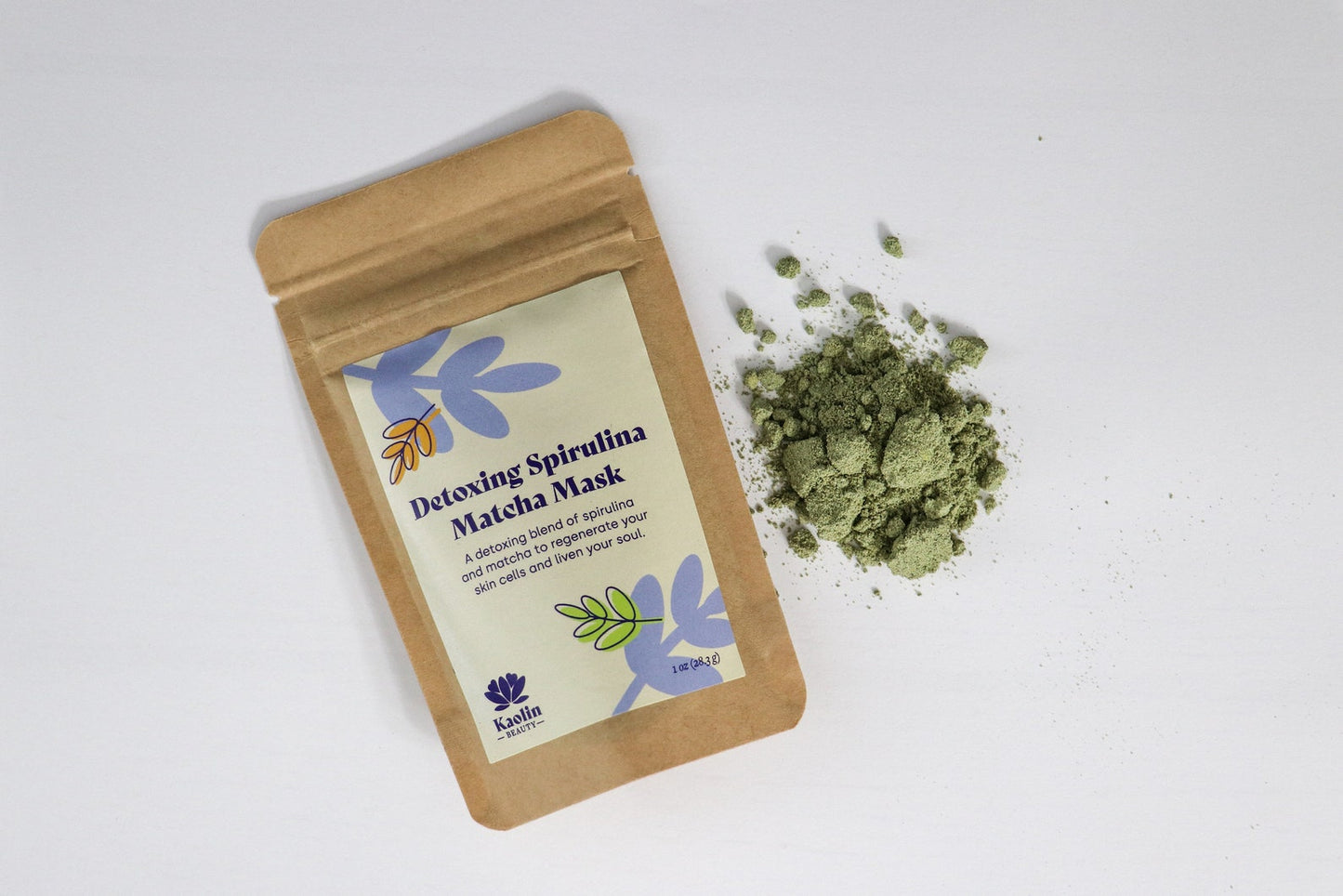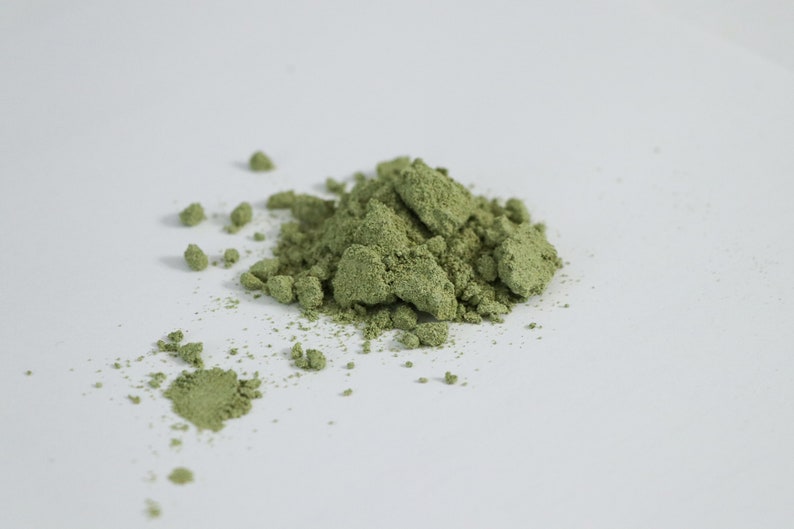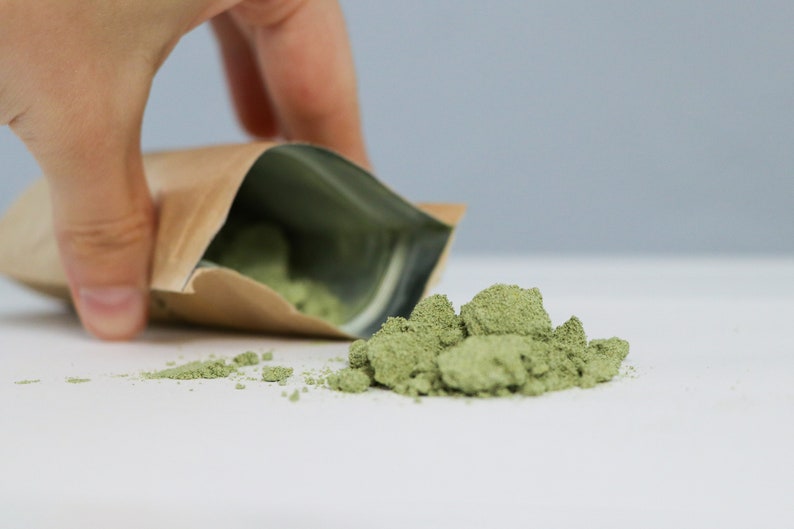 Why a Natural Clay Mask?
Highlights

The Detoxing Spirulina Matcha Mask is excellent for all skin types and will not irritate dry or sensitive skin. It contains spirulina, which promotes skin cell regeneration and is an incredible natural detoxer. We recommend using this mask from 1 to three times per week.

Use Instructions:
- scoop out 1 tbsp of the clay mask and place it in a cup/jar
- mix in 1 - 1.5 tsp of water
- apply a warm compress/cloth with warm water to your face (this will open up your pores)
- apply the mask directly to your face and let it sit for 10 minutes or until it starts to dry
- remove using a face cloth and warm water.
Materials

Ingredients: Organic Coconut Milk, Kaolin Clay, Organic Spirulina Powder, Organic Camellia Sinensis (Matcha Powder), Xanthan Gum, Maltodextrin (from tapioca), Organic Acacia Fiber
Shelf-Life

There is enough clay powder in each pouch for 5-6 face masks. A little goes a long way! 1oz = 4 Masks
End of Life Care

Mask washes off, and package is recyclable!