Plant
Regular price
Sale price
$25.99
Unit price
per
Sale
Sold out
Pothos plants are known for their ease of care and durability. They are happy placed in a bright well-lit area, however, they can tolerate lower light.
Share
View full details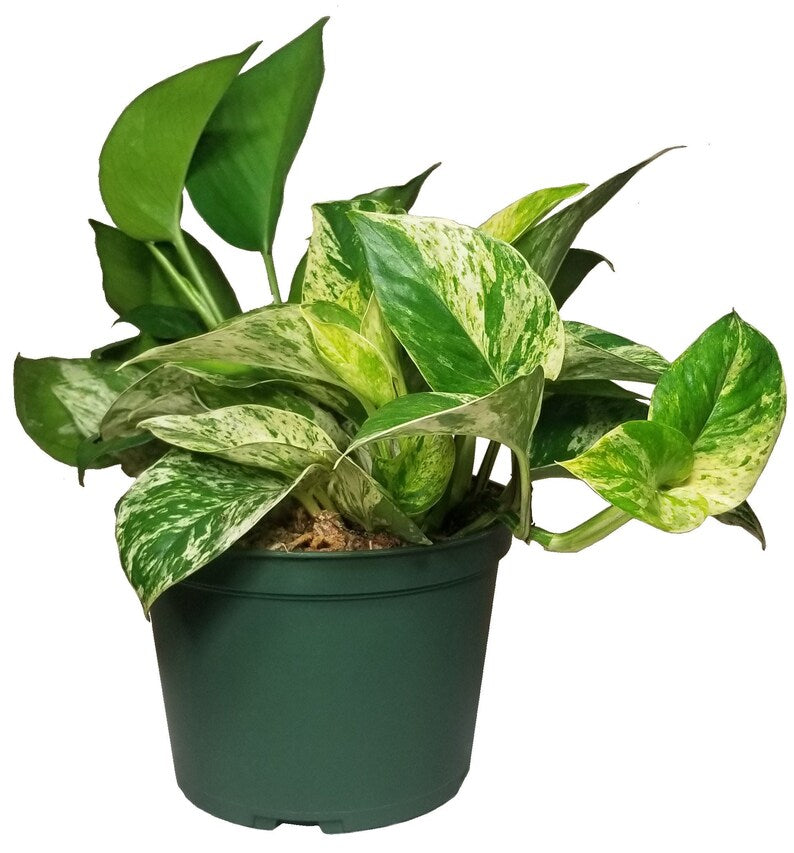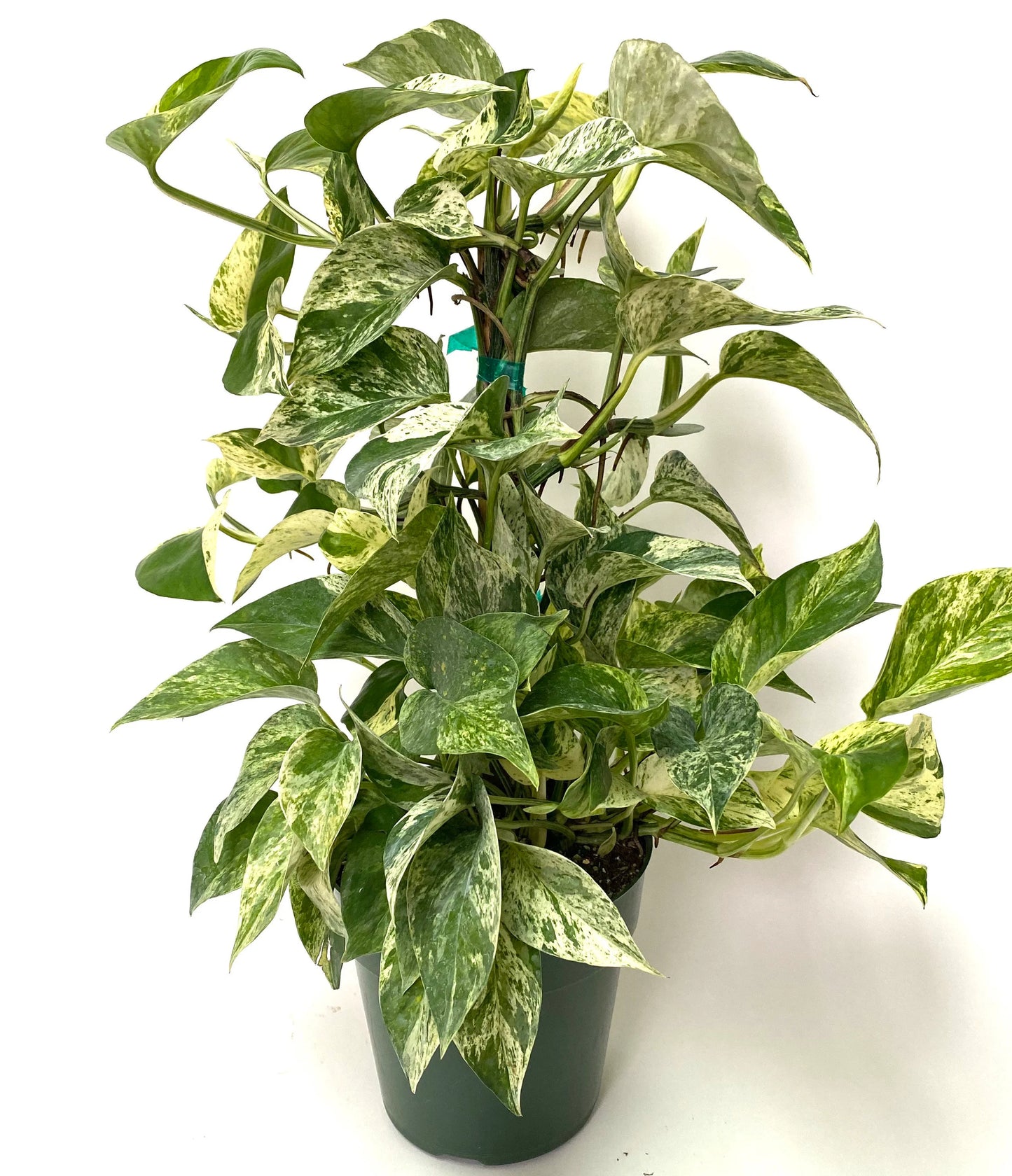 Get to Know Marble Queen Pothos!
Highlights

They are living air purifiers, removing common household toxins from the air, making it a healthy and beautiful addition for your space.
Watering

Water your Pothos when the top 50% of the soil is dry. Water until liquid flows through the drainage hole at the bottom of the pot and discard any water that has accumulated in the saucer.
Sunlight

Marble Queen Pothos can survive in low light, but grows faster in medium to bright indirect light. The variegation will be more pronounced in higher light. They do not do well in direct sunlight since the sun will burn the foliage.
Pet-Friendly?

Pothos are mildly toxic to pets and humans. Typically, ingestion will cause mouth and stomach irritation and possible vomiting.
Sad Plant (is your plant dying?)

YELLOW LEAVES: The most common cause of yellowing leaves among Pothos plants is improper soil moisture–in particular, overwatering. Only water your Pothos when the top 25% of the soil in the pot is dry. Soil should remain damp, but not wet or soggy. In the winter, you can allow your plant to dry out a little more between waterings, but be sure to boost the humidity around your plant with regular misting, a humidifier, or pebble tray.

DROOPING LEAVES: If you accidentally let your plant's soil dry out completely, you may see leaves go limp, droop, and possibly start to brown. If the soil is extremely dry all the way through the pot, a thorough soak is in order.